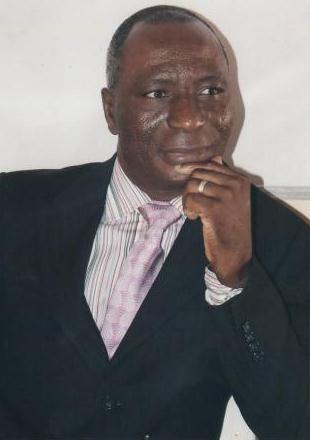 T.O.Y. Omotosho
B .Sc.(Ife); M.sc(Ibadan) MNSE, Registered Engineer.

Engr. T.O.Y. Omotosho graduated from the then University of Ife (now Obafemi Awolowo University) with a first- class honours B.Sc. degree in Civil Engineering in 1983.He also has a Master Science degree in Civil Engineering from University of Ibadan.
He joined the service of the University as an Industrial Coordinator in 1985 after working in a Civil Engineering consulting firm for a year. He rose through the rank and file and got promoted to the post of Chief Industrial Coordinator in 1999. He was subsequently appointed the Assistant Director of the Centre in 2004.
He was admitted to the Corporate Membership of the Nigerian Society of Engineers in 1989 and got registered with the Council for Regulation of Engineering Practice in Nigeria in 1990.He was elected to the post of General Secretary of the Nigerian Society of Engineers, Ibadan Branch in 1989 and served in this capacity till 1991. He has attended many Conferences, workshops and seminars on Engineering and Students' Industrial Work Experience Scheme. He was also admitted to the Membership of Nigerian Institute for Training and Development.
Upon the retirement of the former Director on 10th of July 2010, he was appointed the Acting Director of the Centre and subsequently appointed the Substantive Director of the Centre on 30th November, 2010.