DR. Salami, Isiaka Abiodun
Designation: Chief Coach
Sport: Soccer
He ran courses in University of Ibadan, Ibadan from Diploma in Physical Education to Doctoral Degree in Sports Organisation and Administration between 1982 and 1999. Was a round Soccer player from the grass root, (Academicals) to the Club level and International level (Nigeria National Team Soccer) 1973 to 1981.
Joined University of Ibadan as Soccer Coach in 1989 and rose to the post of Chief Coach. He holds responsible post in the Nigeria Football Coaches Association, coach U.I. NUGA teams and married with children.
________________________________________

Aloba, Stephen Olusola
Designation: Assistant Coach
Sport: Judo
He obtained Diploma in Adult education and community development(ADE),Bachelor of science (B.Sc) in psychology and Post Graduate Diploma in Institute of Education(PGD) in 1997,2003 and 2010,University of Ibadan, respectively .During these periods, Mr Aloba was actively involved in sports especially Judo game ,while he won laurels for the University, States (Oyo and Delta )and the Country, because he represented the Country at the World University Game (FISU)at Beijing, China (2001) Mallorca ,Spain (1999) and Africa University Games (FASU) 2004 with a Gold medal. Presently he is the first Graduate resident Judo Coach in the University with a National "A" Judo Referee and a Black Belt.
Adeyemi, Emmanuel Olalekan
Designation: Senior Coach
Sport: Chess & Hockey
Momoh, Zakari AyegbeniDesignation: Assistant Coach
Sport: Basketball, Handball & Cricket
He stated his basketball carrier as a teenager with the Oluyole warriors of Ibadan and after playing for two seasons he moved to the Islanders of Lagos and after three seasons he moved to Delta Force basketball club of Asaba.He finally came back home to play for Oluyole warriors while playing for this team he was also appointed the Honorary Coach to handling Basket ball for the UNIVERSITY OF IBADAN.In 2007 he was employed as the first resident Basketball coach of the University. Mr. Momoh is a graduate of Industrial Chemistry from the University of Technology Akure and also possessed a coaching Certificate from the Dept. of Human kinetics University of Ibadan.
Eyiomo, Olujimi Kehinde
Designation: Principal Coach
Sport: Athletics (Track & Field)
He bagged His first degree B.ed in physical and Health Education in 1992 at the University of Ibadan, He also bagged a grade one coaching certificate in Athletics at the National institute for sports Surulere, Lagos, 1995. During his studentship in the University he represented the university in various competitions. He was the captain of the university of Ibadan athletics team between 1991 & 1992.
He became the track and field coach in 1995 till date. He was also one of the track and field coaches to the World university games 1997, held in Sicily, Italy and Nigeria won two gold medals.
Since he became a Coach in 1995 his athletes have won laurels for both the University and Nigeria in various competitions national and international
ADMINISTRATIVE STAFF
Omisore, Ajibike Mrs.)
Assistant Chief Personal Secretary

MUSTAPHA, MUHALIYU OYELERE
CHIEF TYPIST
DISU, ELIZABETH AIYEDUN
CHIEF TYPIST
ALADESAE, AIRAT ADEOLA (MRS.)
HIGHER EXECUTIVE OFFICER
AKPAN, SOLOMON U.J.
STORE OFFICER
KADIRI, ALASA NINIWANU
SUPERVISOR (MESSENGERIAL)
MEDICAL UNIT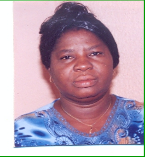 OLUSI, OMOLOLA A. (MRS.)
SENIOR MATRON
AWORINDE, AKINLOLU EZEKIEL
ASSISTANT HEALTH SUPERINTENDENT
TRANSPORT UNIT
ABUYA, AUGUSTINE IKHELOA
SENIOR TRANSPORT SUPERVISOR
AYOOLA, MOSHOOD
SENIOR TRANSPORT SUPERVISOR
KAYODE, SAMUEL OLUFEMI
SENIOR DRIVER
ADESINA, SUNDAY OLAWUYI
SENIOR DRIVER
SWIMMING POOL STAFF

VINCENT JOHNSON
CHIEF LIFE GUARD
AKHENOBA, JOSHUA ANOJIE
SENIOR LIFEGUARD

ATOLAGBE, SUNDAY ADEMOLA
LIFE GUARD
AJALA, JOHN AKANNI
LIFE GUARD
OLADETOHUN, SAMSON E.
CHIEF LIFE GUARD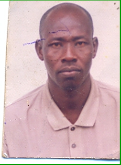 AMEDU, JAMES
CHIEF LIFE GUARD
GROUNDS UNIT
OYEDEJI, RASHEED ISOLA
TECHNICAL OFFICER
ADENIRAN, BABATUNDE OLUWABUNMI
CHIEF GROUNDSMAN
AKINDELE, SAMSON OLUREMI
CHIEF GROUNDSMAN
OSEOSO-OMA, GOODLUCK ERETARE
CHIEF GROUNDSMAN