EDUCATION CENTRE

A conservation education centre is proposed for the Gardens. There will be a building complex where conservation and environmental related issues will be discussed.
Conferences, Exhibitions, School visits and other functions can be held in this centre. The complex can be built between the Rock Garden and the new Ajibode road with its entrance facing the Ajibode road. The centre will be furnished with up to date ICT facilities. This centre ensures that activities other than recreation are constantly being held in the Gardens contributing to the Global discussions on environmental and conservation issues.
The development of innovative and dynamic education programmes to focus on identified target audiences, including decision -makers, students, teachers and the general public is a very highly valued role of botanic gardens and is achievable for the University of Ibadan Botanical Gardens as suggested by the African Botanical Gardens Initiative. Education programmes can vary in size and extent according to the capacity of
the garden, growing as the botanic garden grows stronger. Small, basic education programmes are important to the botanic gardens' local community and need to be valued as a vital and important service raising awareness and understanding of the roles that plants play today.

Education programmes form a valid and important contribution towards the long term conservation of threatened species and should be an integral component of all the
botanic gardens work programmes. This is part of the major Action plan target for 2010 by the African Botanical Gardens Network.

FACILITIES

Attached to the Gardens is the Herbarium located in the Department of Botany, University of Ibadan, Ibadan, Nigeria. It is an internationally recognised herbarium where various functions including plant Identification are carried out. The herbarium (UIH) has over twenty six thousand collections of flowering plants mainly from Nigeria and Cameroon. There are also Bryophyte collections.

Furthermore, the University administration recently committed a large sum of money to improve the recreational facilities in the Gardens with the construction of six picnic sheds, twenty seven concrete picnic seats, three blocks of four toilets and provision of a functional borehole.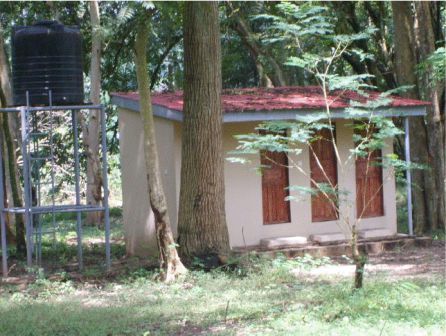 One of the three blocks of toilets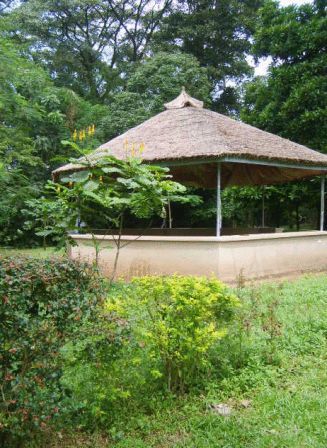 One of the six newly constructed picnic sheds

A new borehole

Present administrative block undergoing reconstruction

AFFLIATION

Attempts are being made to affiliate the University of Ibadan Botanical Gardens with some International Organizations such as the Association of International Botanical Gardens (A.I.B.G) and the Botanical Gardens Conservation International (B. G. C. I). There are contacts with developed Botanical Gardens such as in Kew, Missouri, New York, Wageningen etc.

Young Teak plantation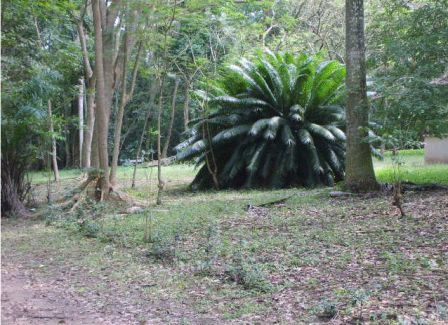 A Cycas plant in the Garden